branding, Photography and editorial design
adagio magazine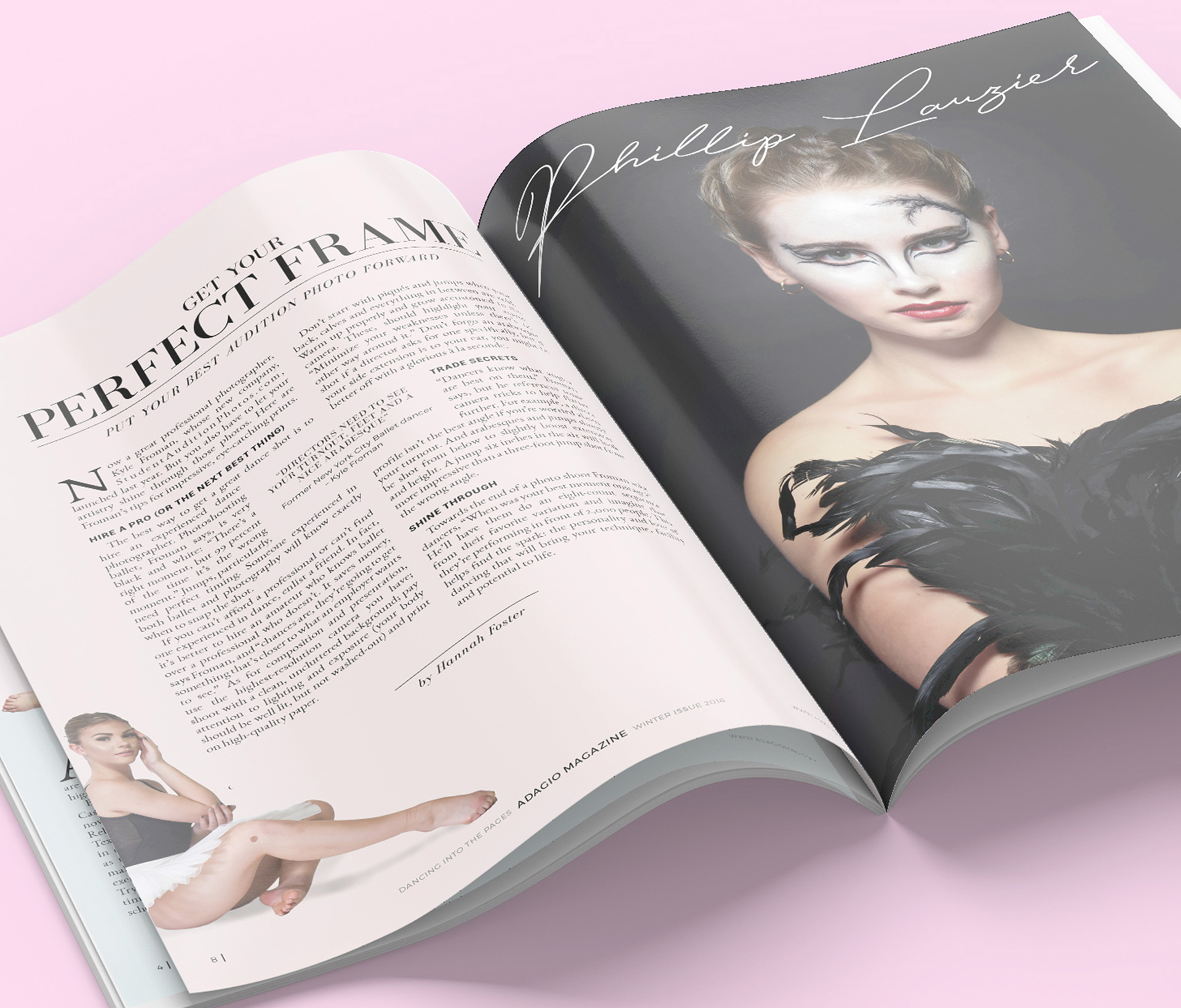 The magazine is a concept that has quarterly editions, featuring dancers around the world. The goal of the magazine is to appeal to young dancers as well as dance professionals and encourage them to follow their passion. Adagio Magazine introduces them to the latest trends, tips, and inspiration essential for every dance fanatic. 
The design of the magazine is elegant, poise and minimalistic. The masthead makes use of a serif typography with thin and delicate strokes to mimic the long, flowing, but precise movements of a dancer. 
The photography featured throughout the magazine was directed and shot by me, in various sessions throughout a period of two weeks, including costume and makeup.