fanshawe college food & wine Show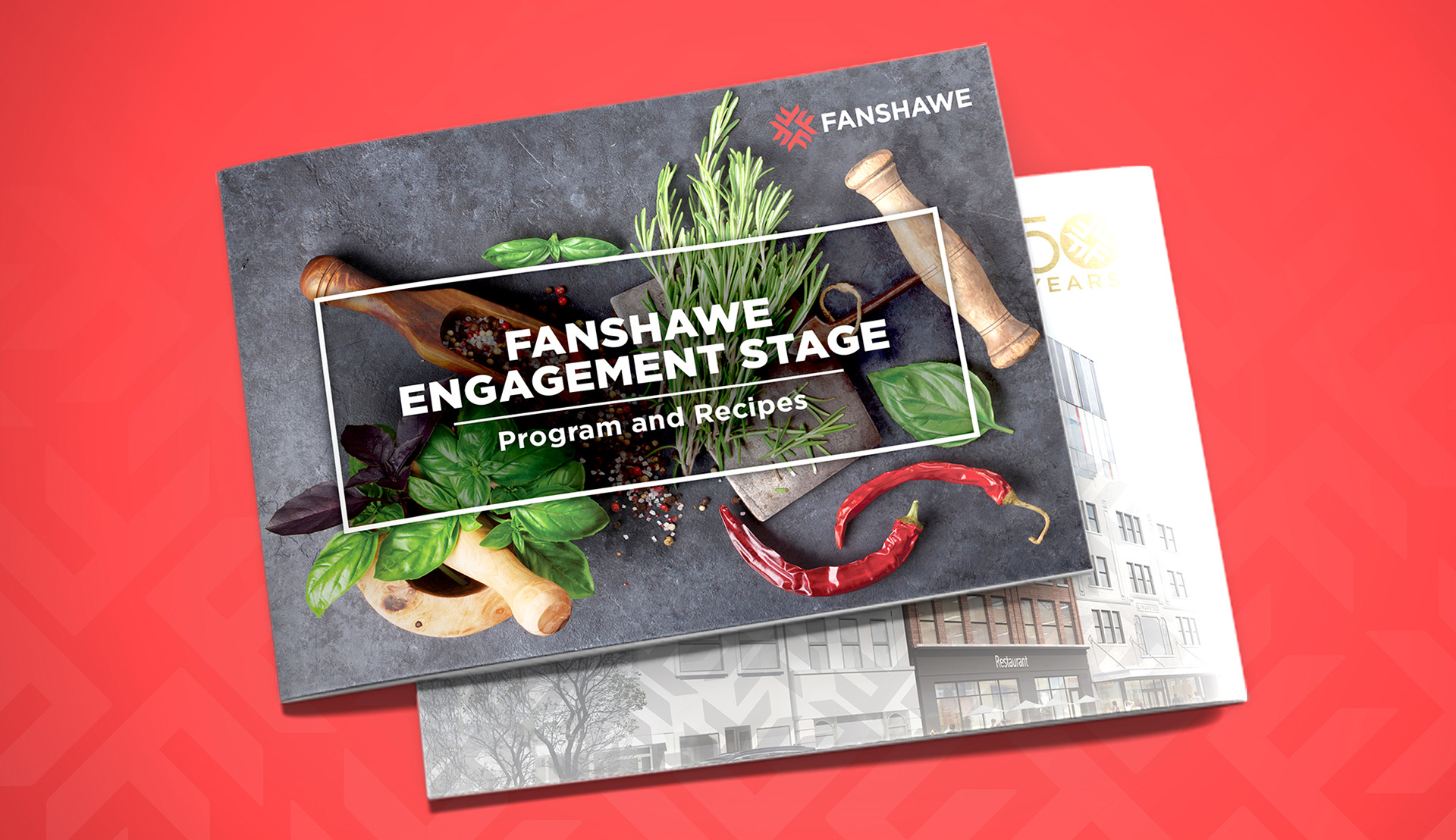 At the Wine and Food Show 2017, Fanshawe debuted many shows featuring their chefs and various recipes. Every year, at the end of the show, people naturally request the recipe. This booklet was a solution to distributing them wisely. 
Aligning with Fanshawe College's brand guidelines and creating a design that is visually appealing and simple to understand, I worked on this 12 page booklet. The booklet consisted of 9 recipes for the shows featured by the college, 4 ads covering the restaurant of the culinary students, upcoming courses, the School of Tourism and Hospitality and the construction of the new downtown campus phase II. 
Each page of the booklet was perforated to create single cards for each recipe.