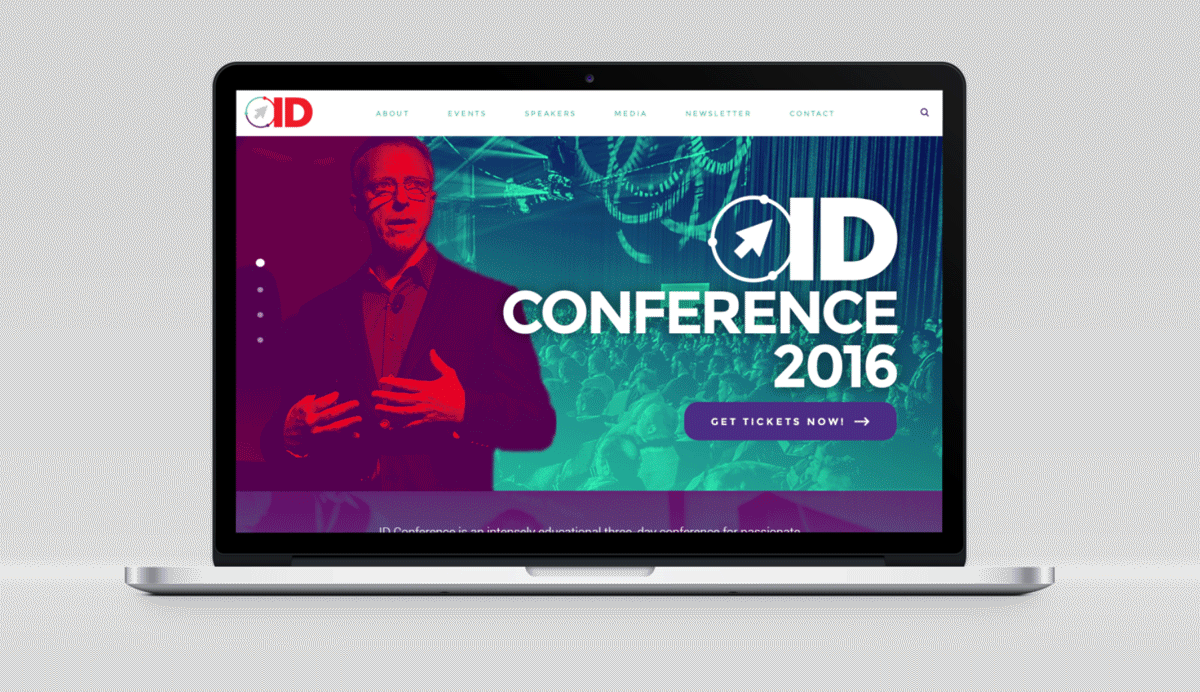 ID Conference is a yearly event that takes place to join together creative minds and promote innovative ideas. 
The website concept for the ID Conference is completely responsive, and makes use of intelligent UI/UX elements to create an interface that is easy to navigate and comfortable to use. 
The color scheme is a use of three different duotones that are alternated throughout the design to create visual appeal.